KNOWLEDGE PARTNERS
We both provide information on good governance and benefit from the information resources of our cooperation partners. OECD Korea, Türkiye Economic and Social Studies Foundation (TESEV), Türkiye Ethics and Reputation Society (TEİD), Türkiye Corporate Governance Association (TKYD) and Türkiye Investor Relations Association (TUYID) and "Information Partnership". We are carrying out work in accordance with our protocols. We aim to expand this network with new protocols in 2020.

IMPACT PARTNERS
Thanks to the supports / services (leverage effect) we mobilize without allocating any material amount, we have the opportunity to create more value with less real budget. For this reason, we always prefer to do business with our national or international partners from different sectors rather than doing a job alone.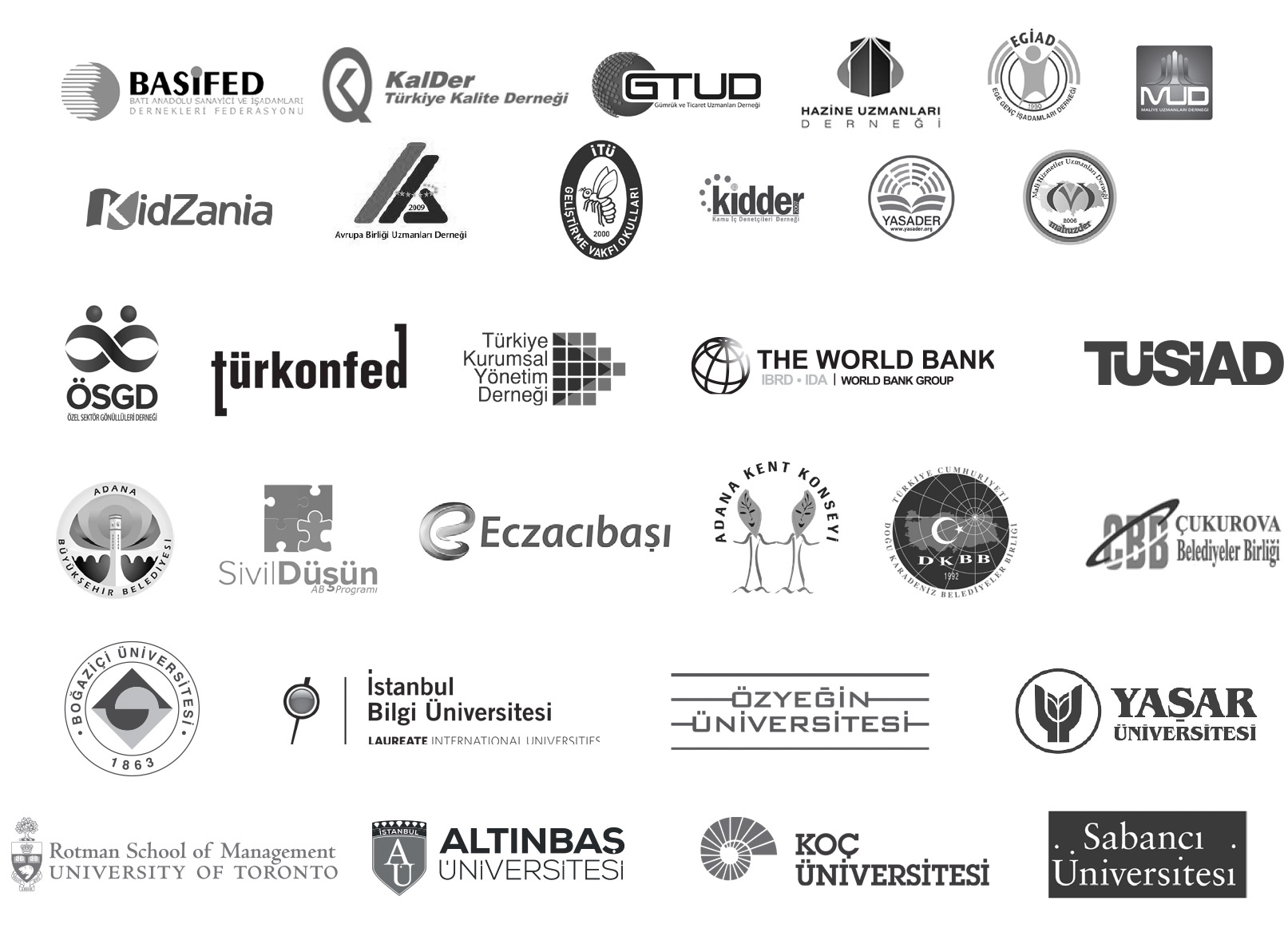 DISSEMINATION PARTNERS
By creating good governance practices together, we create added value for both ourselves and our cooperation partners. We announce all activities of our collaboration partners on "governance" through our own network, and at the same time, we contribute to increasing their impact by providing content and speaker support.